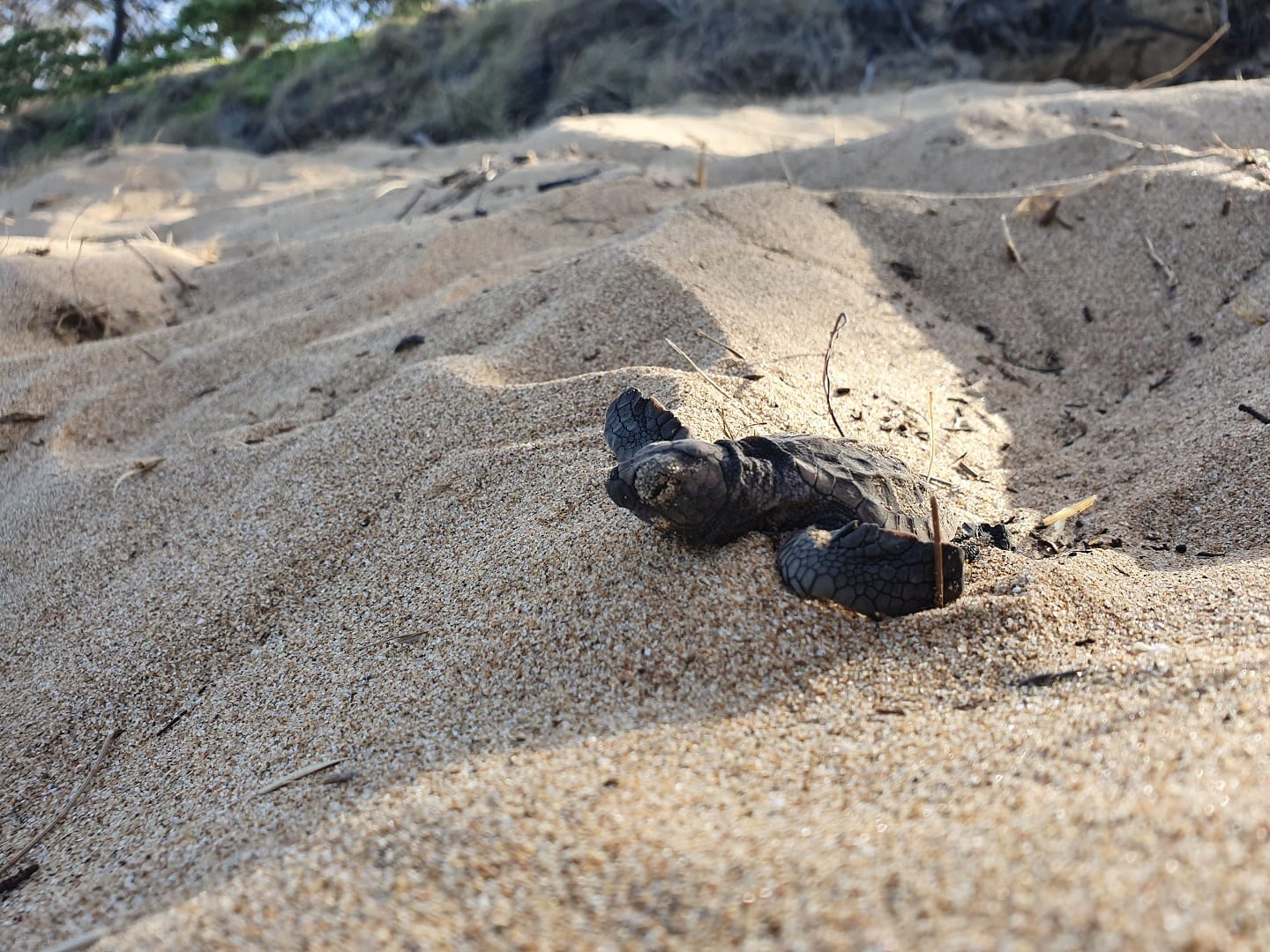 Loggerhead Turtle
LOGGERHEAD TURTLE
(Caretta caretta)
Identification:
5 pairs (rarely 6) of large scales on each side (costal scales)
Carapace longer than wide
Colour red-brown to brown
Adult carapace approximately 1.0 metres
Habitat:
Loggerhead turtles have a worldwide tropical and subtropical distribution, found in the Pacific, Atlantic and Indian Oceans as well as in the Mediterranean Sea. In Australia, they occur in coral reefs, bays and estuaries in tropical and warm temperate waters off the coast of Queensland, Northern Territory, Western Australia and New South Wales.
Diet:
Loggerhead turtles are carnivorous, feeding mostly on shellfish, crabs, sea urchins and jellyfish.
Breeding and nesting:
Nesting sites for the loggerhead turtle throughout the world include the southeast coast and islands of North America, the Gulf of Mexico, Africa, The Arabian Peninsular, Japan, Vanuatu and Australia
In Australia, there are two unique breeding populations of loggerhead turtles. The eastern Australian population nests on the southern Great Barrier Reef and adjacent mainland coastal areas, including Mon Repos, Wreck Rock, Wreck Island, Erskine Island, and Tryon Island. Major nesting areas for the Western Australian population include Muiron Islands, Ningaloo Coast south to about Carnarvon and islands near Shark Bay, including Dirk Hartog Island.
In south eastern Queensland, mating starts about late October, reaching a peak from November to early December. Loggerhead turtles nest from late October, reaching a peak in late December and finish nesting in late February or early March. Hatchlings emerge from nests from late December until about April with most hatching from February to early March.