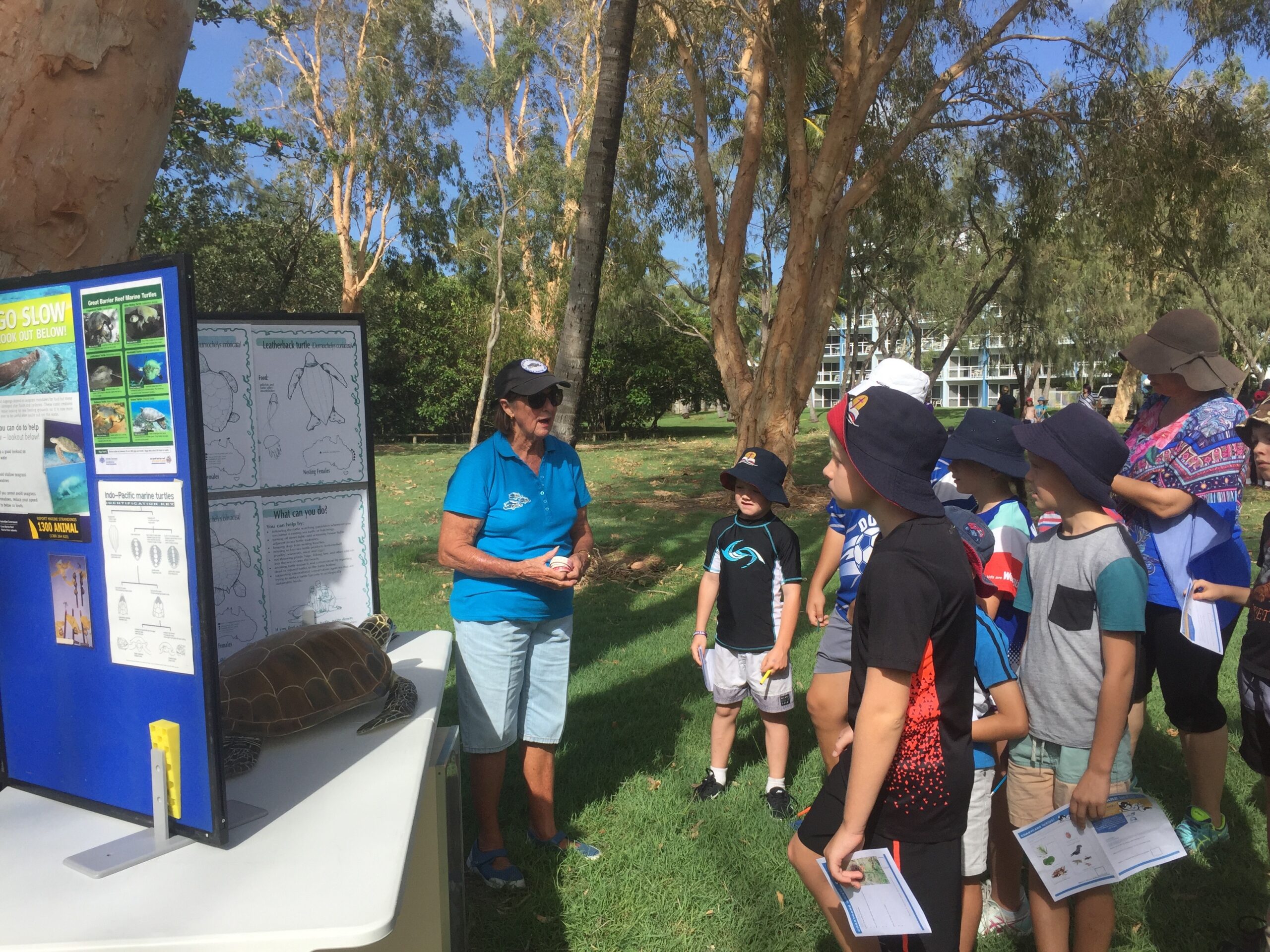 Turtle Education
Mackay and District Turtle Watch Association are involved in a range of education and advocacy activities throughout the region.
SCHOOL EDUCATION
Our members visit schools and kindergartens with turtle displays to inform the children about turtles and turtle activity in our region.
ATTEND EVENTS
Our members attend a range of events to discuss and promote sea turtle related topics relevant to the Mackay region, including Coastcare events, the annual Volunteer Expo, etc. We are able to run activities or have a stall at community events.
ADVOCACY
Our members work with a range of stakeholders to advocate for improved management of the coastal zone. Our principal stakeholders include:
The Queensland Government
Mackay Regional Council
Reef Catchments
James Cook University
Eco Barge Clean Seas and their Whitsunday Turtle Rescue Centre
Mackay Local Marine Advisory Committee
Landcare groups
Additional Resources:
The identification and history of flatback turtles in Western Australia