Support Us
Get involved…
There are a number of ways you can help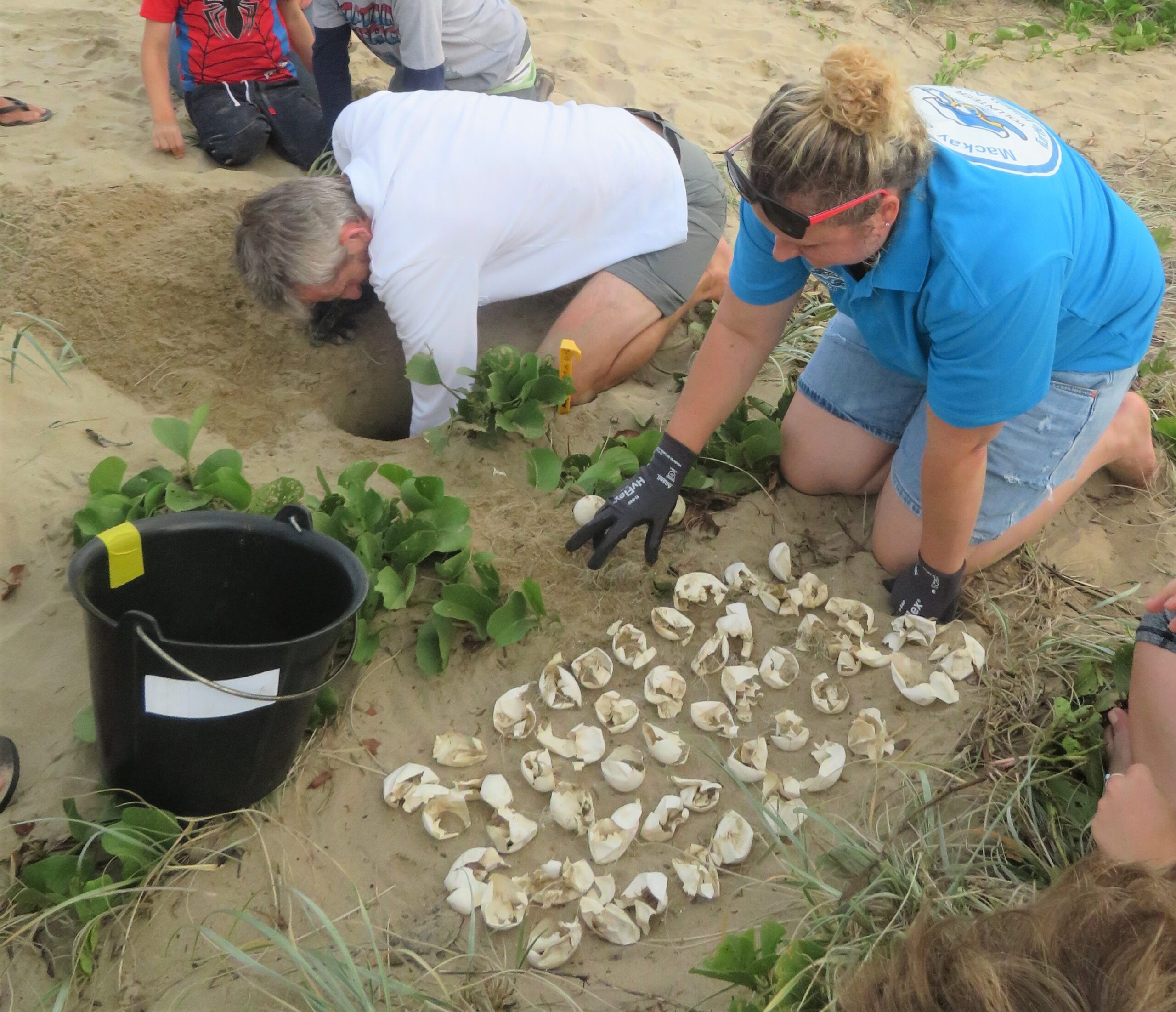 Turtle research volunteer
Membership required
Become a highly trained volunteer who can tag turtles, relocate eggs from at-risk nests & excavate nests after hatching to record scientific data.
Fill in the volunteer expression of interest below.
Training: 7 days at Mon Repos Turtle Research Centre every year during turtle nesting season (Dec – March)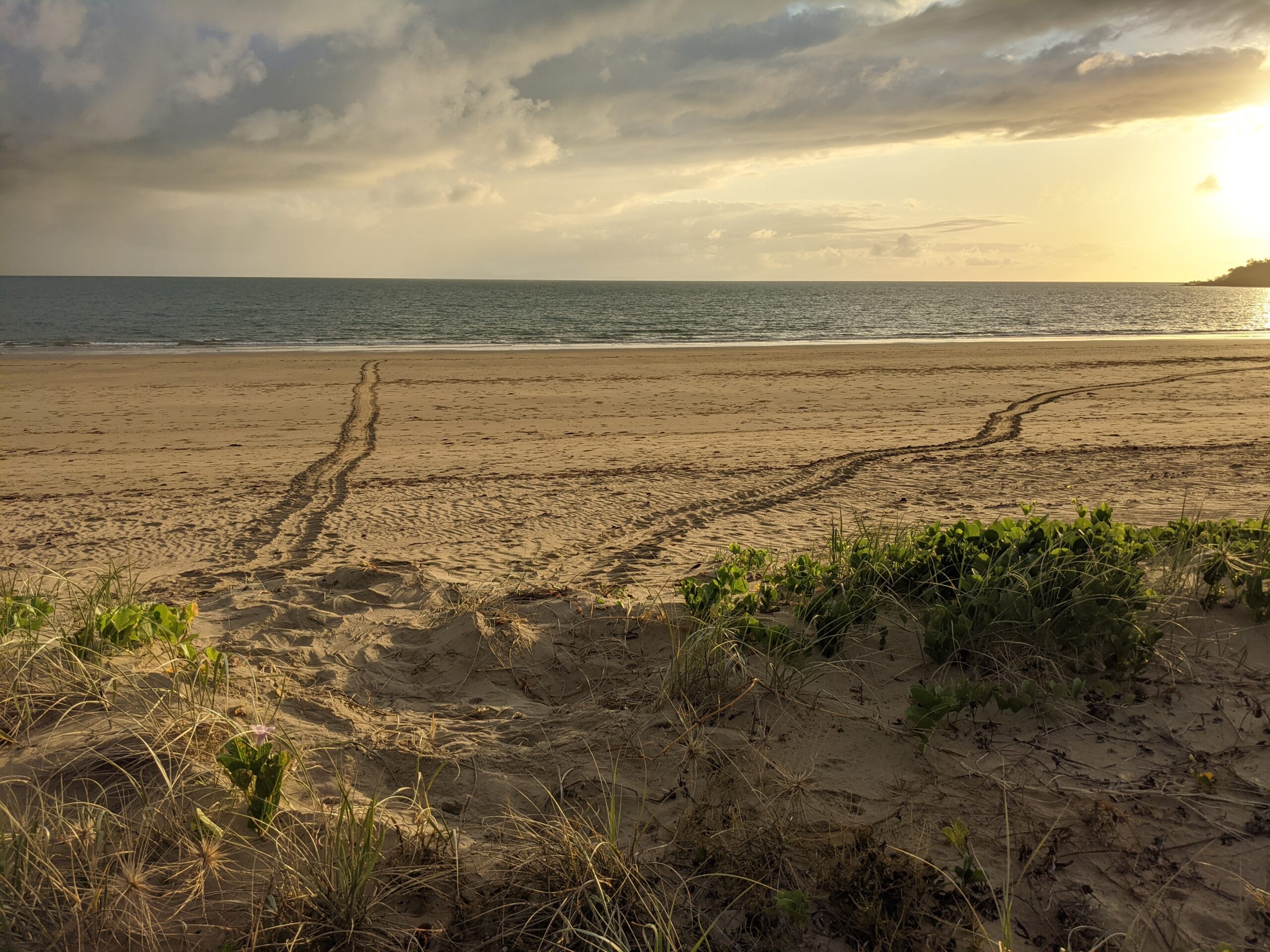 Volunteer turtle spotter
Membership not required
Learn how to spot the tracks of a nesting turtle during your beach walks, take a photo & report the location to your local beach coordinator for investigation.
Fill in the volunteer expression of interest below.
Training: Local training with a member of Turtle Watch to get you started.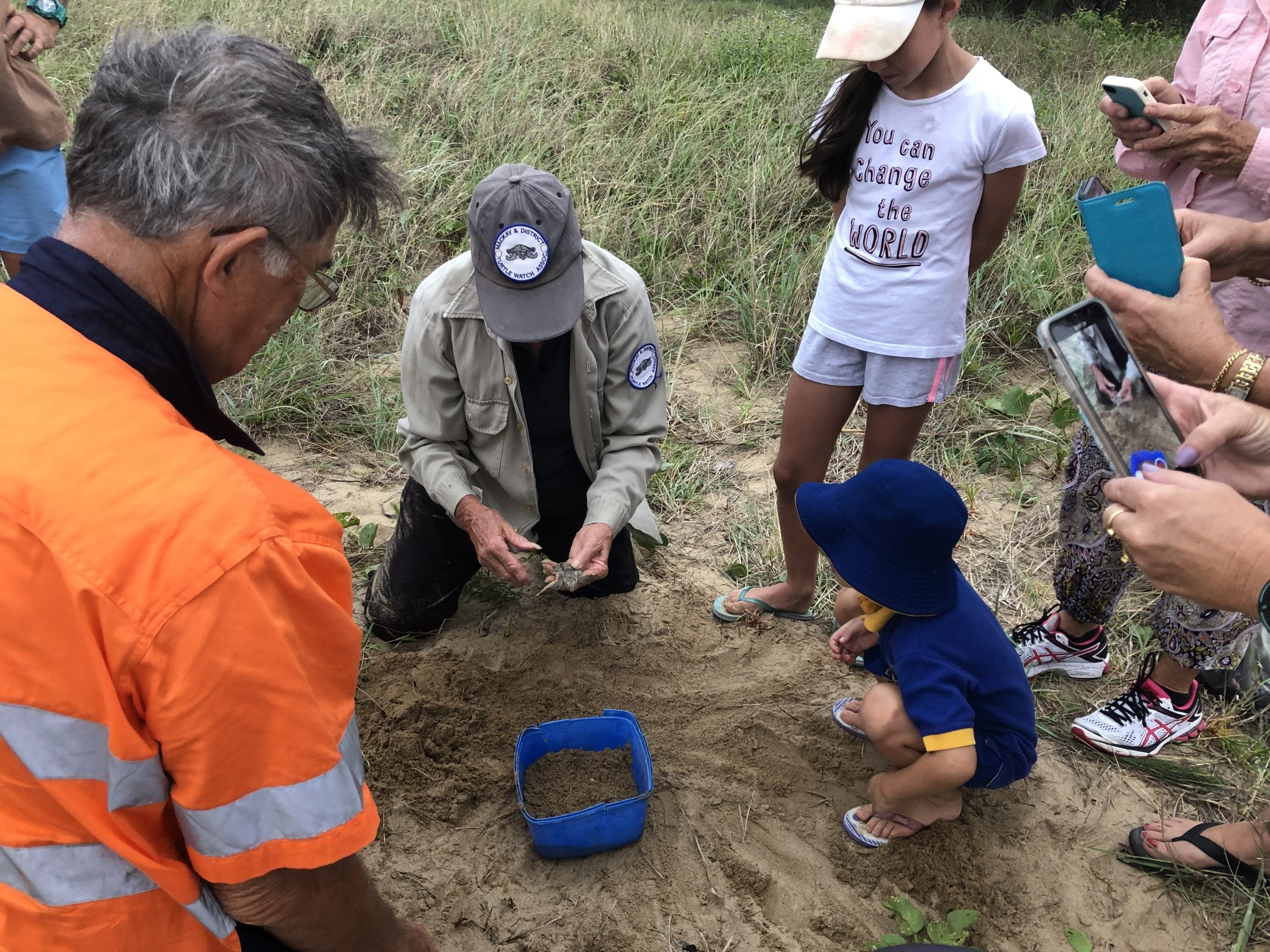 Interested in what we do?
Follow us on Instagram (mackay_turtle_watch) and Facebook, and attend public information sessions.
Share your knowledge with family and friends and get everyone involved in keeping our turtles safe.
Make a donation:
Are you able to support our ongoing costs for research, education and turtle rescue activities? Your help is greatly appreciated!
Please note donations are not tax-deductible.
Cash for cans:
Another way you can donate to our organisation is by collecting and depositing eligible containers through the Containers for Change Scheme. When you submit your containers, use the following reference number:
C10623360
---
Volunteer expression of interest:
Interested in joining Mackay and District Turtle Watch Association? Provide your details in the form provided.