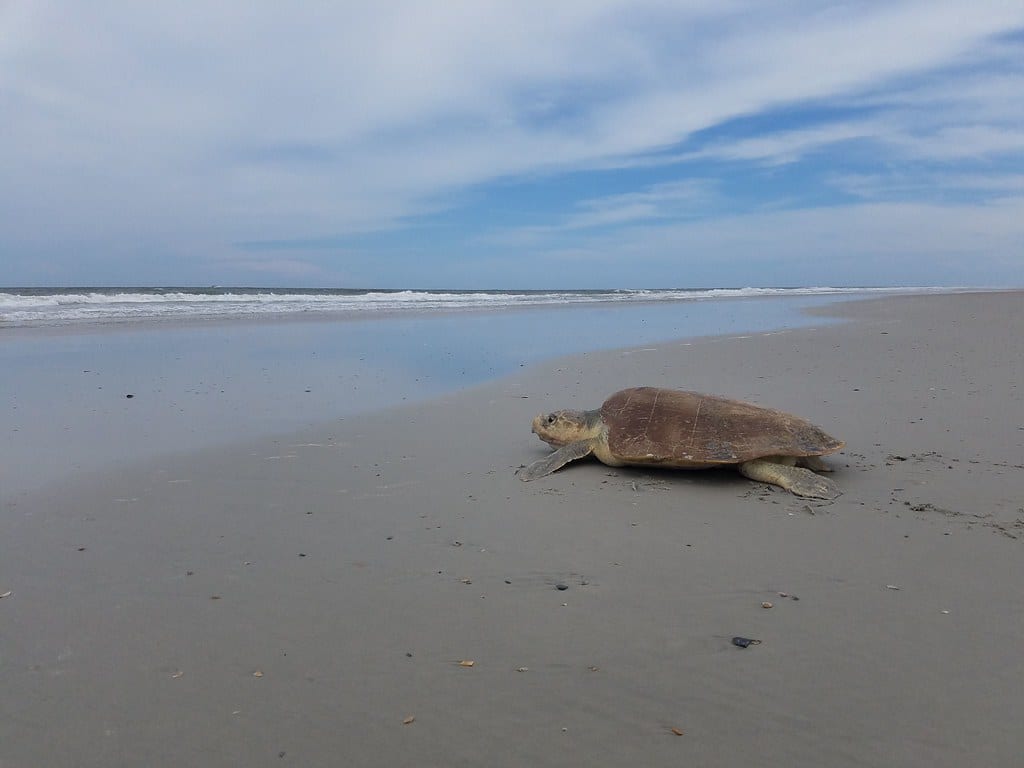 Kemp's Ridley Turtle
Kemp's Ridley Turtls (Lepidochelys kempii)
Habitat:
This turtle has an extremely restricted range, nesting only along the Caribbean shores of northern Mexico and in Texas, U.S.A. Outside of nesting season, the major habitat for Kemp's ridleys is the nearshore and inshore waters of the northern Gulf of Mexico. Adult and sub-adult Kemp's ridleys primarily occupy nearshore habitats that contain muddy or sandy bottoms where prey can be found.
Diet:
For all life stages the Kemp's ridley turtle mostly eat benthic invertebrates (crabs, other crustaceans, and molluscs) and some jellies.
Breeding and nesting:
These turtles are the smallest of the seven sea turtle species, weighing between 35 – 45kg and measuring approximately 0.6m in length. They nest in mass congregations known as Arribadas, similar to their relative the olive ridley. They possess triangular shaped heads with hooked beaks and strong jaws. Kemp's ridleys reach sexual maturity between 10-15 years of age which is significantly younger than most of the other species.
The primary nesting grounds in Mexico are at Rancho Nuevo, in the state of Tamaulipas, and in Texas along the Padre Island National Seashore. A small number have also nested further north along the Texas coast. Fifty years ago, the Kemp's ridley was near extinction. Although this species now shows signs of recovery, fishing nets and coastal development continue to threaten the species.